The Film Symphony Orchestra operates in Czech Music life and among Prague music ensambles for more than 70 years, and it became an indispensable part of the Czech music life. In 1991 it was transformed to the FISYO Corp.Ltd. In the last 30 years new impulses have been brought by the chief-conductors František Belfín and PhDr. Štepán Konícek.

The FISYO archives contain thousands of recordings to Czech and Slovac films. FISYO also performed hundreds of recordings for films in Germany, France, Belgium, Greece, Italy, Denmark, Norway, Canada, USA and Japan.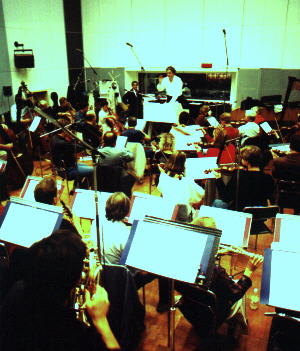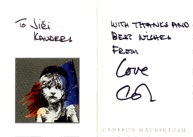 The orchestra recorded for example the music the American composer's Angelo Badalamenti for the film "Blue Velvet" and "Starke Männer tanzen nicht" from David Lynch and recorded the music from Dav Seltzer' to the serial "Diebe der Nacht". For Czech Television FISYO has recorded "Evening Assembly", a contemporary opera by Ivan Kurz.
Next examples are the recording and the hundred life performances of the musical "Les Misérables". A special concert tour brought the orchestra to the French Riviera and to Paris for a concert in the theatre Chatelet with the French chanson star Veronique Sanson.
Great success accompanied the orchestra's performance in England and the USA, where it had performed Jan Klusák's contemporary music from the film "Erotikon" directed by G. Machaty.

The greatest appreciation reached by the orchestra was the prize of the EMMY (Academy of Arts and Sciences) for recording the music to the film "The Bourne Identity".